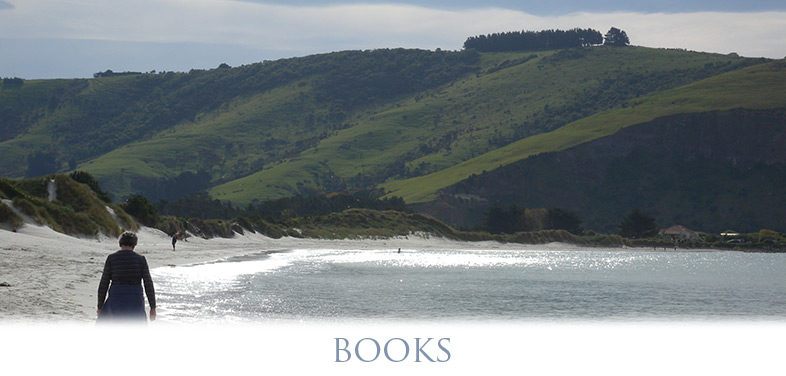 The Silver Gaucho

El Gaucho de la Plata esta muerto!
The Silver Gaucho is dead – and across Argentina an entire nation is in mourning.
But for adventurer Lockie Steele, the death of the famous television idol is merely one part of a puzzling family mystery. Why does the wealthy and manipulative Mabon family wish to engage her services, and why are they prepared to go to such lengths to protect their secrets? Why has the Silver Gaucho's brother disappeared without trace into New Zealand – and what are the family conflicts that force him to remain hidden?
Ranging from Argentina to the South Island of New Zealand and back again, Jackie Ballantyne's surprising new novel combines an infectious passion for Argentina's culture and people with a talented writer's confident ability to tell an engrossing, deeply satisfying story.
"Rich in verve and originality, Jackie Ballantyne's new novel has the suspense of a mystery, yet moves with an underlying grace."  MAXINE ALTERIO
| | |
| --- | --- |
| Where to buy The Silver Gaucho: | |
How to Stop a Heart From Beating

The year 1961 is a pivotal one for nine-year-old Solly McKeen. She is a loner in a family of doubles: a 'single' with no twin of her own, and seen as a bit of an oddity by everyone in her dairy-farming community in South Otago. On learning about the unnamed paupers' graves in the local cemetery, she promises to people them: imagining characters, names and causes of death for each. As Solly unravels death and fills in the blanks on the gravestones, she unwittingly uncovers family secrets.

Brilliantly capturing the voice and perspective of a young girl, this is a heart-warming, lively, funny and intriguing novel.
Reviews for How to Stop a Heart From Beating
"Ballantyne is an author who likes and respects the people and world of this, her first novel. Equally, she respects her reader; she trusts them to see the gaps and to draw conclusions, without clumsy prompting or neat confessional endings.  How to Stop a Heart From Beating is written with supreme confidence. It is a highly readable novel with engaging characters, a compelling plot and, above all, charm."
Louise O'Brien, Dominion Post
"Jackie Ballantyne is a real find. I'll be watching out for her next book, that's for sure."
Rachel McAlpine, Kapiti Observer
"Ballantyne's  mastery of the art of subtlety in How to Stop a Heart From Beating is captivating."
Megan Anderson, Critic

home
|
about
|
books
|
short fiction
|
contact
|
journal